Avalon Castle and Registry Style Weddings,
creating beautiful weddings together.
About the Mini Weddings
For some couples they would like more than a small intimate ceremony in our chapel but they also do not want the huge expense of a large wedding. Avalon Castle is a stunning venue offering midweek mini weddings for up to 30 guests with nearly everything included. Many venues cannot cater for small weddings whereas Avalon Castle will ensure you have a day that you will truly remember.
Only available Monday-Thursday (excl public holidays and public holiday eve)
For example, for 30 people all of this is included for just $3,500:
Three course meal served with beer, wine, tea & coffee

Beautiful silk Bridal Bouquet (hire only)

Wedding cake

Elegantly styled guests tables

Use of the chapel or the gazebo

Overnight accommodation in their Honeymoon Cottage

In house music with bridal party introductions

A dedicated wedding coordinator

Registry Style Weddings celebrant is an additional $495 for all the legal work and a wonderful ceremony .
Get in touch
You can contact Avalon Castle directly to discuss this package or let us know and we can assist.
Avalon Castle - 1 Flora Close, Cockatoo, Vic 3781
Email: yvonne@avaloncastle.com.au
Phone: 03 5968 8392
Mobile: 0413 511 969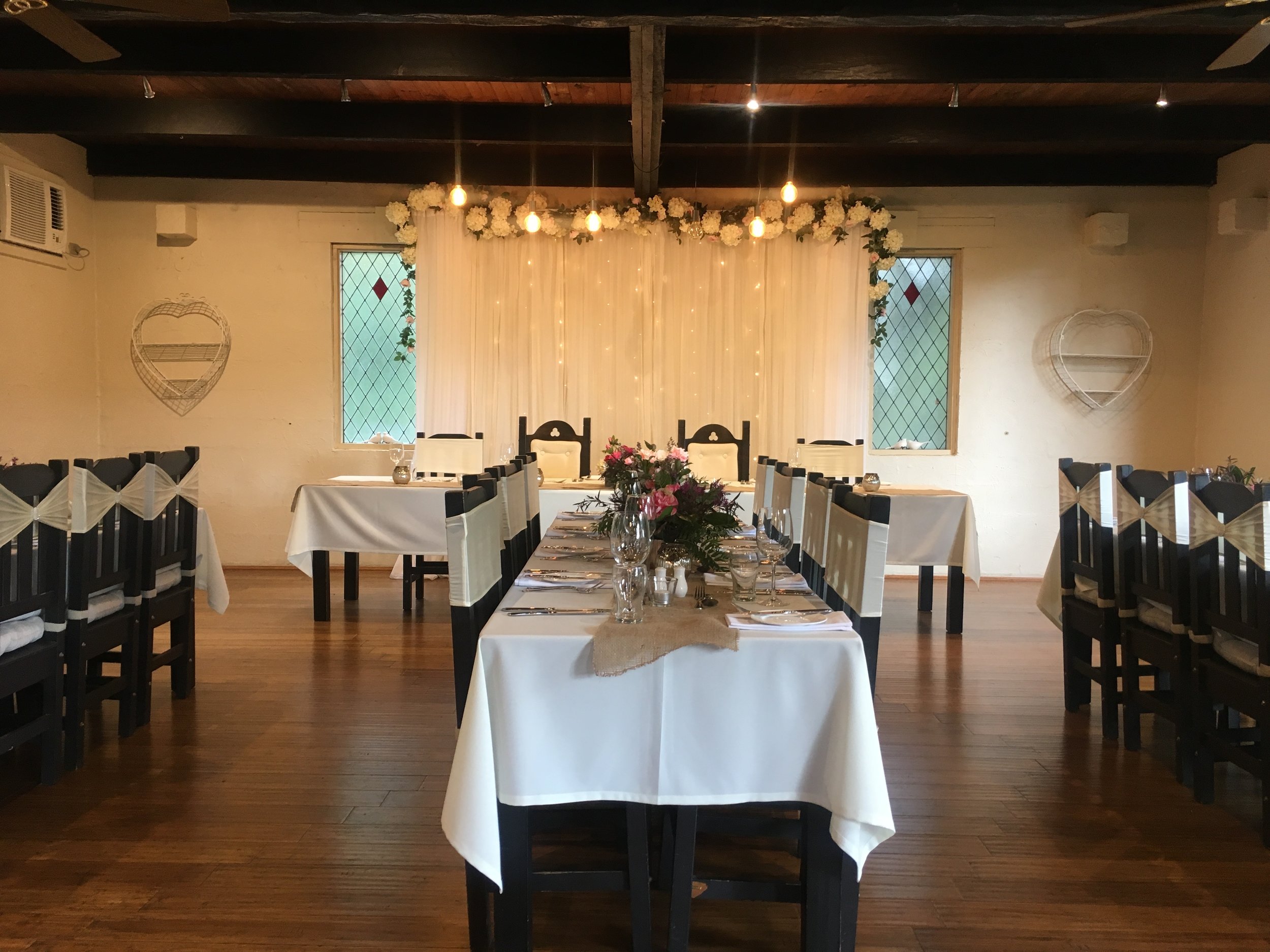 Elegant, stylish…..your wedding.
We are happy to work with you to help with some styling ideas.